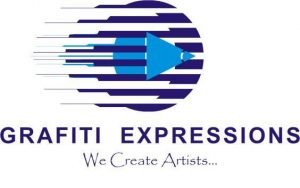 Drawing & Painting Classes
Arts, Creative Craft and Clay Institute
Art Gallery and Painting Sale
Sunday Art School
Grafiti Expressions
We are offering drawing classes & painting classes PAN India, with the branches in Pune which are located in Aundh, Pimple Saudagar, Baner, Bavdhan, Balewadi and Pashan. Our mission is to help you enhance your creative skills and turn your passion into your career. Grafiti Expresssions has the appropriate knowledge, experience and expertise to help you achieve your target.
Grafiti Expressions has its own permanent drawing & painting classrooms with good infrastructure facilities, professional staff and teachers with large drawing & painting teaching skills. Our classes offer Drawing, Painting & Arts classes throughout the year. Grafiti Expressions Institute not only preserves Drawing & Painting Hobby but also creates artists and enhances drawing & painting skills. Our drawing, painting & art classes are renowned across Pune, India. Our student & their parents have always appreciated our drawing, painting & art classes. We are thankful to them for large referrals.
Vision
Is to be one of the most respected and admired drawing & painting school/classes in the art of the world for its quality education, professional approach and giving more than expected to our student & art lovers.
Mission
We strive to bring out and enhance the Artist Hidden Inside Our Student.
Value Added Services For Grafiti Student
Testimonial
"Very good classes with experienced teachers."

"My daughter was very happy in grafiti. drawing teacher explained the every session very well. She got so much motivated and her drawing skills improved a lot. We are so happy to see our daughter performance and confidence in drawing. grafiti really doing a great job in art world. thanks grafiti."

"Grafiti drawing classes Is great platform for kids,helping them to learn and explore there tallent. Highly recommend."

"Amazing school to get your foundation of Drawing & Arts right. Kids really learn the core of Drawing very well."

"My brother's daughter is interested in drawing, after joining Graffiti art Institute she is enjoying and shows more interested in art."

"Is a place for bring your creativity. My nephew enjoys going there. i have seen a lot of changes in the way he thinks and imagines. Grafiti drawing and painting is best place for art."