Sheetal Shinde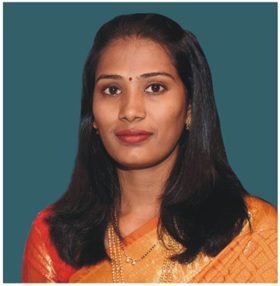 Sheetal Shinde the head administrator of Grafiti was born and brought up in Wakad, Pune
Her passion since her childhood was in art, specifically in drawing, sketching & painting.
After SSC she joined Art Teacher Diploma in Abhinav Kala Mahavidyalaya, also she has completed her child art study. Later on she started visiting to schools as visiting faculty.
In August 2006, she join grafiti expressions as a drawing teacher and she was the first Drawing teacher in grafiti. Since then she is the one who is supporting Mr. Vishal in managing all the activities in grafiti expression. Now she is the Head Administrator of grafiti. Till the date she has successfully managed 8 branches of grafiti.