Corporate Team Building Events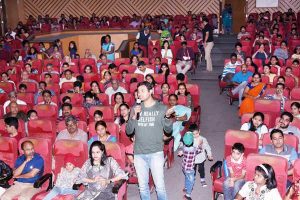 We design unique corporate art experiences that meet your business objectives and inspire your team. Corporate Team building events give you the opportunity to interact with colleagues through fun art activities in a creative, entertaining and relaxed environment.
Our corporate art workshops are designed to facilitate team work, creative thinking, and a hands-on art activity for everyone under the guidance of experienced and nurturing artists.
If you want your team to start thinking creatively, then start with a brainstorm or planning session in a creative space. Unlike stifling conference rooms, the Grafiti, studios provide a more relaxed environment to generate new ideas or planning strategies.
Whether your art workshop is held in the inspiring studios of Grafiti, or at your workplace or conference venue, the program is individually designed to suit your corporate culture and event requirements.
Corporate Art Parties
Was your last office festive Party or End of Financial Year Party uninspired?
Why not get creative!
At our Corporate Art Parties, everything is hands-on and you can choose from a range of engaging and entertaining art making, such as painting, Murals, mixed media and more.
Our workshops cater for all levels of artists and no prior experience or skill is required as our tutors will guide you step by step, while allowing you to explore your individual creativity.
Grafiti conduct workshop at your location.
The workshops are held in our inspiring warehouse art studios and gallery, so participants feel like real artists from the moment they arrive. Begin your art journey in our gallery then move to the art studio which is set with everything you need to create a masterpiece.